World Prematurity Day 2020
World Prematurity Day on November 17 is one of the most important days in the year to acknowledge globally the journeys of preterm infants, their families and healthcare providers.
World Prematurity Day was founded in 2008 (as International Prematurity Awareness Day) together with March of Dimes (USA) and others and was re-named in 2010 into World Prematurity Day.
It is easy to see the importance of raising awareness of prematurity. Worldwide, more than 1 in 10 infants are born prematurely every year, resulting in an estimated 15 million preterm births per year. Prematurity affects both developed and developing countries, with higher rates observed in the latter.
We have joined up with our colleagues around the world to bring you some of the latest and best discussions from our global experts on the subject of prematurity: Prof. Nick Embleton and Prof. Dr. Hans van Goudoever.
Please join us in watching these fascinating discussions and help spread the word on the importance of World Prematurity Day.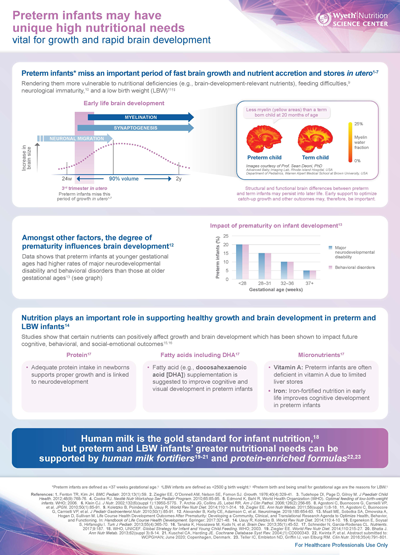 MEET THE SPEAKERS